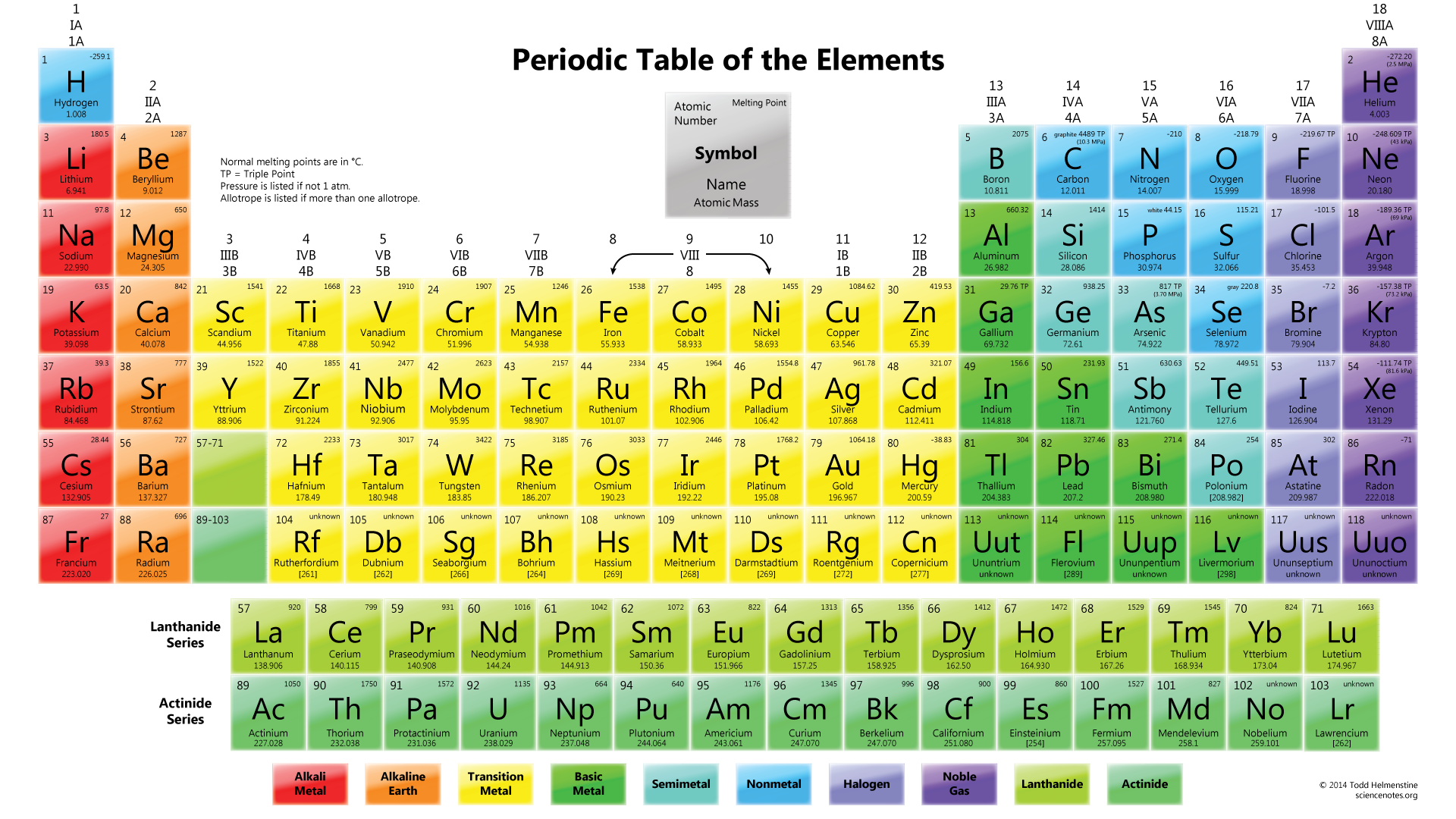 At one point my life as a substitute teacher and my life as a grad student in an MFA program intertwined. I had taken amazing classes with Kim Dana Kupperman, who showed us a variety of structures for essays, and with Bill Patrick, whose writing prompts took us so far away from the usual that I found myself writing about things that I hadn't known had bothered me. In imitation, I tried to use daily teaching events and objects as a prompt. Some of them worked. Others gave me great stories to use to console young authors some day. The periodic table of elements exercise was the latter.
I had double majored in English and Russian at Wellesley, and got my teaching certification in high school English, but Massachusetts changed the rules after I was certified for life and required teachers to get a Master's in Education. Even if I hadn't had four school aged children, I could not have managed taking classes, being a clergyman's wife, and keeping up with my own writing. But I became a substitute teacher when our youngest started middle school, searching for a grade level that would make me want to take education classes once more. Special needs pre-school? First grade? Third? Wonderful children, but no. Middle school? High school? My husband took Alternative Certification courses and I read his materials. No. I couldn't do it.
I thought I would substitute for English, but the dirty secret is that very few English teachers leave good sub plans. Some teachers are so good at what they do that they don't have to think about it. Having to explain it to someone else was just too much on top of the illness or event that took them out of school for the day. Others didn't mind if their students had a day off, without considering the consequences of a room full of teenagers whose work and behavior will not be graded. If you throw in an outdated seating chart and attendance list, you have anonymous bad behavior with a ripple effect. What is a good sub plan? On the occasion when I have subbed for a former Teacher of the Year, I have had good instructions, a seating chart with names and, in later years, photos; a copy of the assignment with answers; a list of students who are helpful and students who cannot be together; phone extensions for the guidance counselor and favorite people of students with anxiety or special needs who may want a familiar face. There is also a list of who can disobey certain rules ("X may leave without a pass. Y may go to the nurse at any time.")
There were some people for whom I substituted cheerfully. Good English teachers left me a copy of the book and the assignment, an answer key, and a place to leave the collected papers. The teachers who made my private "never again" list had instructions that said, "The students will continue to work on t heir Hamlet papers that are due Monday," because that statement never turned out to be true, and the ones who made the list I shared with the secretary at the front desk (who changed assignments at the last minute as needed and to whom I tried not to say no) were those who have the students an assignment on Google Classroom that a) did not need to be completed that day and b) that I couldn't even see.
I found myself gravitating to the Science Department at one high school because both the department head and the teachers were so dedicated to making sure their students didn't miss a day of learning just because the teacher was out. The department head always came in, made sure there were enough books, that there was paper, there were pencils, the assignment was appropriate, that I had an answer key, and he collected the completed work and asked to be debriefed at the end of the day. God bless him. He was also someone who took notes for the teacher and the appropriate administrators if I told him a student had a bad day (one had seen bodies removed from a burnt building on his way to school) or were having or causing problems. I learned so much science that I joke about going on Jeopardy as a retirement plan.
The day of the Periodic Table experiment, I had been thinking about time and contrast. I had read Natalia Ginzburg's essay, "He and I," and I thought about my husband and me. I decided I would contrast us by comparing what element of the periodic table represented our age at key events in our life together — when we first met, our first date, our marriages and moves and the birth of our children, etc. I decided I would be mysterious, and not give our actual age, but make the reader look up the element to find the answer. I started out with when we met.
When we met, I was chlorine
and you were iron.
I was pure but anemic,
and you
were all I needed.

Reader, there were more verses. And they were worse.
But I filled a notebook later with stray notes and images that were better than these, that sprung from my dissatisfaction with these. And I learned the value of bad writing. It's like the water you run through the faucet in an older home to clear the pipes before you get to the water that you can actually drink.
I have since had many more opportunities to write badly. Covid has inspired me.
I sip my coffee
but taste only bitterness.
This
is how people die.
I have been taking classes in things that are enormously difficult for me, lately, both professionally and to become a better choir singer and conductor. I am learning about liturgics and musical intervals, design and marketing, Library of Congress data and online newsletters. My fingers know how to type what I am thinking, and my brain automatically punctuates words and phrases as they flow, but all this else is new and hard. In college I almost never took a class that wasn't in something in which I had some talent. A friend accused me of taking classes only from people whom I loved. Well, of course! Life is short, college is shorter, and even with getting permission to take five classes some semesters and auditing a sixth others, four years of college means no more than twenty classes at your disposal. Filter out the requirements and the prerequisites, and you only get a fistful of opportunities to learn about the things that give you strength and joy. But now I need to learn the things I can't pick up intuitively. I cried to my husband about how bad I was at this. "Annie," he said, "you will never get better unless you can accept being bad first. When you were born, could you walk? No, and you fell a lot while learning! Did you learn how to read without making mistakes? This is like that."
My class dean, Pamela Daniels, herself an author, taught her writing students the concept of "the box" where you store the parts of a story or book that don't fit this situation. Those words are not lost; they just are not right for this project. That made editing easier for some. Author Diana Giovinazzo wrote a powerful essay on how writing about her grief at the death of her friend changed the writing she planned to do, but the bad prose had good consequences. She found some solace, and the ideas she visited showed up in her unrelated prose.
"You have to be very productive in order to become excellent. You have to go through a poor period and a mediocre period, and then you move into your excellent period. It may very well be that some of you have done quite a bit of writing already. You may be ready to move into your good period and your excellent period. But you shouldn't be surprised if it becomes a very long process."

—Ray Bradbury
So, be bad first. Write bad poetry. Create esoteric essays that go on for too many pages. Forge underdeveloped characters in anachronistic situations. Write too much. Write with too much detail. Write without giving the reader enough to follow. Write with pathos, with malice, with hunger, and with love. And then, set it aside for a little. You might want to edit it. You might want to set it on fire and dance around it howling. Or you might use erasure to find the heart of the matter.
And find someone who loves you or your writing (Venn diagram that has a beautiful middle) to give you some feedback.
Once, in college, I wrote seventeen stanzas of poetry because there were three lines that I really loved, but I didn't think they were strong enough to stand alone. I showed them to Arthur Gold, the department chair at the time, who would read my work closely and with respect when I still felt inchoate. He chomped on his pipe and said, through half his teeth, "These three lines are good. Put them in the middle of a page and give it a title." And I won an honorable mention in a contest with them.
But if I hadn't, I would still remember that he taught me to trust that the three lines were good, and didn't need sixteen stanzas of insulation.
Writing Prompt: Go write something badly. Start with a topic that doesn't mean anything to you, and from there, and from that, learn what it is you need to write.